WEST WOLDS U3A INTEREST GROUPS
Listed here are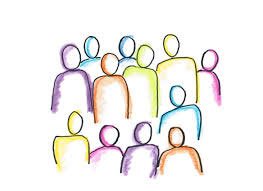 the interest groups which are all organised by our wonderful, willing volunteers without whom WW u3a wouldn't exist.
Each Group is led by a Convenor. To assist the Convenors there is a Groups Co-ordinator, who ensures they get the very best support from the u3a as a whole, giving moral and practical support when needed.
If you cannot find the Group you are interested in then please contact the Groups co-ordinator here:-
Arts & Crafts
• Architecture
• Card Craft
• Cross Stitch
• Digital Photography
• Embroidery
• Embroidery & Cross Stitch 2
• Patchwork & Quilting
• Upholstery & Furniture Restoration
English and Drama
• Drama
• Poetry
• Readers Group
• Rasen Book Group
Exercise
• Cycling
• Keep Fit
• Walking Groups 3 to 5 Miles+
• Indoor Bowls
Games
• Backgammon
• Canasta
• Mah Jong
• Scrabble
• Scrabble 2
History
• Family History (Beginners)
• Family History
• Local History
Languages
• German
• Latin
• French Conversation
• Biblical Hebrew
• Spanish Intermediate
• Spanish for Beginners
• Italian for Beginners
• Holiday Spanish
Music and Dance
• Line Dancing
• Recorder Group
• Turkish Delight Desert Dancers
•  West Wolds Warblers Singing Group
• Ukulele Group 1 (Beginners/Improvers) Daytime
Social, Travel and Film
• Coffee Mornings
• Luncheon Group
• Stage Streamed to Screen
• Solo Group
• Visits
Your interest or hobby not listed?
Could you help to get a new group up and running?
Contact the  Groups Co-ordinator  who will be able to assist you with assessing the interest in West Wolds and setting up a new Group.