12th January – Karen Crow – Lincoln Town Crier
As the literacy of Britain's population remained low well into the late 19th century, people came to rely on criers and heralds as a useful way of hearing about proclamations, edicts, laws and news, as books and newspapers were generally only accessible to a small percentage of the English population. Karen will give us an informative history and bring us up to date with the role today.

9th February – Vicki Dennison 'Dr D' BBC Science Busker
Experience the magic of science from Vicki who was a BBC Science presenter. Entertaining scientific demonstrations using fire & marmite!
9th March – Colin Deeley – The Life & Times of Southwell Workhouse
Built in 1824, The Workhouse is the best preserved example of the hundreds of workhouses built across the country. Learn about the role it played and how it evolved through time.
13TH April – Carl Abram – Rights of Way Reminiscences
Carl is the Public Rights of Way Officer for North Lincolnshire Council, and who will put us on the right 'track' about the rules with some funny anecdotes.
11TH May – Jennifer Ichikawa – Everything Japanese
The history and culture of Japan plus a beautiful Kimono on display.
8TH June – Chris Hewis – Wedding Customs & Nursery Rhymes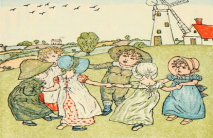 Have you ever considered the origin of some of our ancient customs? This talk tries to explain, in a light-hearted way, how these originated.
13TH July – Horace Liberty – Understanding Granny's Photo Album
A look at the first hundred years of photography through ordinary family photograph albums.
10TH August – Neil Jervis – A Short Submarine Patrol
Neil is a retired Royal Navy Commander. His talk covers the life and experiences of a young officer's progress through the submarine service during the Cold War.
14TH September – Stephen Brown – It's 'L' On Wheels
Find out how much the Driving Test has changed in the 34 years that Steve has been a driving instructor. Be amazed at the funny things learner drivers ask and feel free to ask driving-related questions at the end.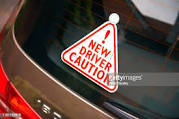 12TH October – Dan Swinton from Greenpeace 'The Plastic Problem'
Plastic is everywhere. Useful and convenient, it's also a massive pollution problem. Wildlife becomes ensnared in discarded plastic and microplastics are eaten by ocean creatures. Much of the UK's plastic waste is dumped and burned overseas, affecting people's health. To stop this, we must produce less plastic in the first place.
9th November – AGM with entertainment from the Drama Group
14TH December – Vince Eager – What Time Is The Midnight Buffet
Vince's presentation reveals almost everything you didn't or wouldn't know about cruising. He goes behind the scenes and reveals often hilarious or worrying facts about cruising, what the passengers get up to, and how the crew get their own back!