There are now five gardens run by the RHS (Royal Horticulture Society) and our garden group has now obtained Associate membership, which means we can organise one coach visit per annum to whichever garden we want, and all the passengers get in free. Therefore our coach excursion becomes more affordable at a time when we are all being more careful with our money as we all face increased costs.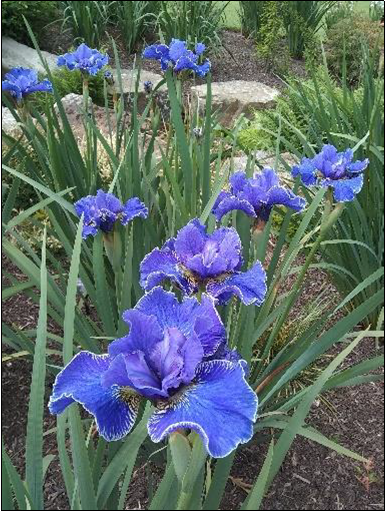 Last year we went to the RHS's most recent garden near Manchester, RHS Bridgewater, which we all enjoyed. Now we have chosen our nearest RHS garden at Harlow Carr to visit next Spring. I do hope you will be able to join us.

You can explore the kitchen garden, the alpine house, enjoy a streamside or woodland walk, and see unusual sub-tropical plants, or visit the Sandstone rock garden, Queen Mother's Lake and arboretum. Of course most of us are going to see the plants but there are other things to interest you too.

There is the famous Betty's Restaurant where you can have lunch or just a coffee and scone. There are the usual plant sales and shop selling all things for the gardener as well as gifts to take home for family and friends. For those who want to look up a particular species of plant or find where you can obtain them there is the wonderful Bramall Learning Centre and Library in the garden with a large range of horticultural books.

The cost of this excursion is £30 per person which covers coach travel, driver's tip and entrance to the garden.

For more information contact Jane Guy by email at jane.m.guy@gmail.com or telephone 0797 1277 482
To confirm your reservation please complete this booking form with your payment as soon as possible to secure your place. To see and download the Booking Form click here
Alternatively if anyone would like to be dropped off in Harrogate instead for a day's shopping, that will be fine but they need to let me know that on the booking form.